Rehub theme is the best multipurpose theme for creating an eStore, Directory sites, and Multi-vendor shops. Along with this you can also start a Blog on this.
PROS:
Elementor frontend
Business Directory
Product comparisons
Highest Conversion pages
Multi-Vendor shops
Magazines and News sites
CONS:
Too Many Shortcodes
Few Blocks Not on Gutenberg
A Little Complex
Theme Panel Can Improve
REHub theme is an amazing and powerful theme made for Directory, Shop, Deals, and Affiliate websites. It has hybrid plugins and modern layouts to build a specific niche site in minutes. This WordPress theme is also one of the best-selling themes in the ThemeForest marketplace.
Rehub WordPress Theme is Powerful and Feature loaded for multipurpose use mostly creating a directory site or deal site.
In this Rehub Theme Review, we've included all the necessary data and details that you should check before buying this theme, and We are Also Included:
Rehub Child Theme
Rehub Theme Demo
Rehub Theme Alternatives
Rehub Theme Pros & Cons
Rehub WordPress Theme tutorials
We've shared our best Rehub WordPress Theme Review, so you can choose the right WordPress theme.
Does It Worth it?
Rehub WordPress Theme Review –
REHub theme is categorized as a Blog/Magazine theme but with WooCommerce Plugin you can convert this theme into a powerful eStore and Sell your own or affiliate products easily. It gives a complete feel of the ECommerce website with several features like Products Reviews, Compare, Specifications, and Blogs.
Rehub Theme is ThemeForest's selling Multipurpose WordPress theme in the Blog Category.
Introduction: What Is Rehub Theme
Author – Sizam (Power Elite Author)
Theme Category – Directory, Community, Deals & Affiliate
Sales – 30,000+
Rating – 4.93 Based on 1500+ Review
Support – ThemeForest Comments, Sizam Support
REHub theme is a Multipurpose, Modern, Hybrid, and Professional theme. This is made for marketers who want to sell or reviews products online in a creative way.
This WordPress theme has some extraordinary features which make this theme our favorite. Yes, this also has some cons and space for improvement which we'll discuss in the final verdict section.
Rehub Theme Features
Rehub theme has lots of features and configurations which makes this theme perfect in several niches.
Here are key Features of the Rehub Theme:
10 Ready to use Sub-Themes
11 Bonus & Exclusive Plugins (Worth $300)
High Conversion Theme
E-Commerce Layout & Styles
Quality Checked by Envato
Clean and Secure Theme
6 Months of Support from Siam
Coupon layouts and functions.
Expert & User Review option
Responsive & SEO-Friendly theme
Different layouts for the WooCommerce store
Rehub Theme Review – Features Highlight
Rehub theme is an unstoppable multipurpose website, with tons of features and customization options this theme is cool for magazines and blogging. And if you add the WooCommerce plugin here it will become a super eStore with professional and excellent layouts & blocks.
Here we're sharing highlights of the Rehub theme review, which will help you in choosing the right WordPress theme.
1. Rehub Theme is Complete FrontEnd Editing
This theme has Elementor to create Pages & posts with 40+ custom widgets.
Gutenburg Ready with Rehub Elements
Live Theme Customization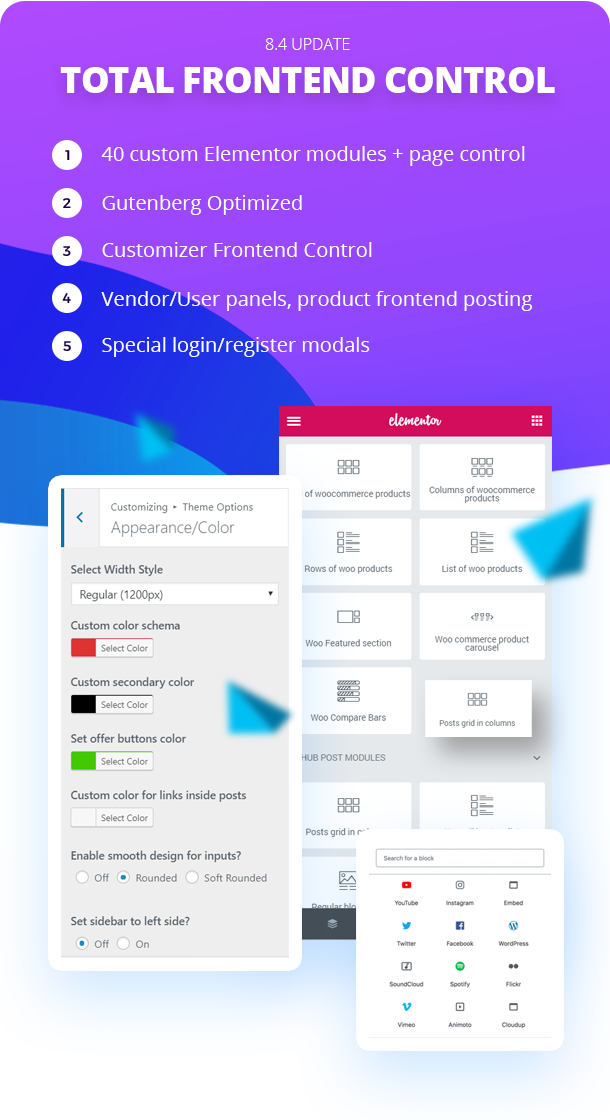 This theme can be completely operated from the frontend, we don't need any codes or shortcodes. It is Gutenburg ready so you can add an amazing post, even now Rehub theme also has added its own elements in the Gutenberg. So you don't need to use its Shortcodes.
It has the most powerful and popular WordPress page editor Elementor with 40+ custom widgets. Even the Rehub theme has added it some layout in the Elementor Plugin, so you can easily create pages like Rehub Demo Modules.
2. WooCommerce Ready Supported by Rehub Theme
This WordPress theme is not just WooCommerce ready, overall it is made for Woocommerce.
Using the WooCommerce plugin you can do boom on your site, we're also using this on Web Me Tools which increases our options to represent the site data in a new and optimal way. In this Rehub WordPress theme review, we've shared how much possibility Rehub + WooCommer has.
The best part of the Rehub theme review is, It is made for WooCommerce. It has lots of possibilities with WooCommerce to sell anything on the Internet.
Post-Woo Shortcodes
Elementor WooCommerce Blocks
WooCommerce Product & Archive Layouts
Using WooCommerce, you can sell your own products, promote affiliate products like us, and manage the dropshipping business. It has excellent WooCommerce products management and complete for e-commerce solution, which makes this theme divine for WooComerce.
3. Rehub provides Powerful Ecommerce Layouts
If you want to start an Ecommerce Business.
7+ Single Product Layouts
Category Archive Layouts
Helpful Pages (versus pages, specification comparison, Offer hub)
eStore is Mobile optimized
4. Rehub Conversion Optimized Theme
The best part of the REhub theme is high conversion optimization.
You can sell your own products, services, membership subscription, or any affiliate sites. So we include this point into this REhub theme review.
Rehub is the best conversation theme for your affiliate or self-products.
Single Products Pages
Versus pages
Price range pages
Commerce Grids & Modules
Top-rated, a popular set of offers
Conversion Widgets & Elements
Custom Tables, Top lists and Comparison Charts
Rehub theme is made for moneymakers, who want to sell, sell, and sell. However, this sell belongs to their products or affiliate products. This theme has high conversion features and elements.
Rehub theme also has WooCoomerce Shortcodes which you can simply add to your posts and pages to show users your Products. Same as this theme has more shortcodes and Elemenot elements to add new offers, product blocks, and product listings.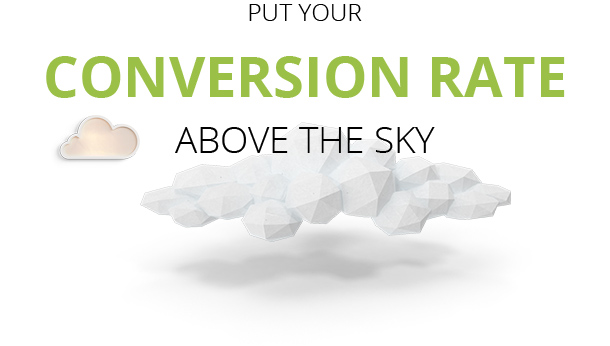 5. Powerful and Easy Theme Panel
If you want to change to your Rehub WordPress theme, quick and easy.
Rehub theme provides a simple and powerful theme panel.
[But we suggest to WPSoul, Please improve your theme panel. You're now far from modern WP themes. ]
Let us introduces its simple Theme Panel from which you can customize and manage your theme functions. All Theme functions & options can set from here in just a few clicks. Rehub theme has very simple theme options and all essential settings in just one place.
But after reviewing other products we can suggest that Rehub author improve its theme panel. Now Modern Themes are providing easier and highly customizable theme panels.
6. Exclusive Plugins
This theme provides some of its self WordPress plugins for adding more functionality to the theme. Some of the plugins are developed by Sizam and some plugins are external premium plugins.
In this REHub theme review, the most important point is its own WordPress plugins, which add more functionality to your site.
These plugins allow a user to create a site like its demo sites. Demo sites have several plugins which's why they look like more professional and functional websites. So if you also want to build layout and function like demo sites you've to install these WordPress plugins.
Here we're adding plugins name with their usages:
Rehub Framework: For Rehub Theme Usages
RH Grandchild: For customization of child themes
RH FrondEnd Posting: Allow users to create, edit, and delete posts.
RH Buddy Member: Allow users to sign up and manage them
RH Clocking Link: Clock External links & Check stats.
RH Woo Tool: Advanced WooCoomerce tools for Rehub Theme
External Premium WP Plugins:
Content EGG: Fetch Products Details & Update
Elementor: WordPress Page Builder
Envato Tool: Update Envato Products
One-Click Demo Import: Import Rehub Theme Demo
Visual Composer: WordPress Page Builder
Advance Products Filter: WooCommerce Products Filter
Revolution Slider: Create Sliders in Pages
Advanced Layered Popups: Create new amazing Popups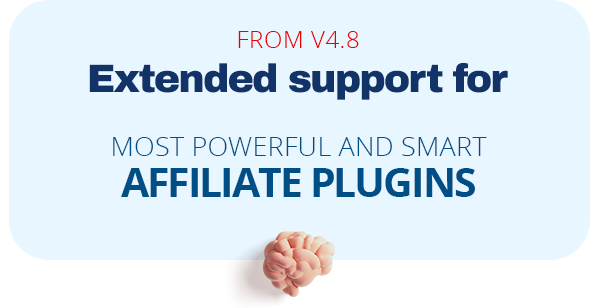 Note: These plugins will help you to achieve more and do more on the web. RH plugins are made by Sizam team while external plugins are free with the Rehub theme with updates. No support comes with external plugins, but you can contact Sizam for any help with any plugin.
7. Clean, Secure, and Fast Theme
No Matter how a theme looks until we won't get a good loading speed and prevention from malware.
Rehub theme is made by Sizam professional which has optimized codes both for speed and security. And Envato check makes this trustable. Rehub theme review has covered its speed and ease of use for a better experience.
Even a good theme should have a fast loading, and here you can check the Rehub theme's page speed score screenshot from the GTMetrix site.

8. Rehub has Amazing Theme Widgets & Shortcodes
Each theme has its own widgets & elements which are designed by theme developers to extend the functionality of the theme.
Rehub Theme Documentation and Support
If you need any help or technical assistance, you can write in comments on Themeforest (more fast answers) or in private messages on our Support Hub
Rehub can support only users with actual support. To be sure that you have actual support, login in your account on Envato and open page with rehub theme If you will see that you have "Expired" – you must renew your support. Example of expired support of product which you purchased early
ThemeForest's Rehub Child Theme
From 9 versions of the theme, all child themes were merged into the core. You don't need to install child themes separately now. Simply go to Theme option – general – Theme subset and enable the subset which you want.
Please, note, that some of our demos don't use any subset at all. Simply use Rehub and add colors that you need in theme options or in Customizer – Theme options
How To Customize Rehub Child Theme
If you need to make some small CSS changes – place them in the Theme option ➡️ General ➡️ Custom CSS.
If you use Rehub and want to add deep customizations, use the blank child theme which you can find in full theme bundle or download and install rehub-blankchild
For More Detail of the Rehub Child Theme: You can Visit on Rehub.com/Rehub Child Theme.
Check Rehub Theme Demo
Rehub Theme is a proving demo on the WPSoul website.
Users can check Rehub WordPress Theme Live Demo and find out how it actually works.
Choose The Best Plan For You.
Rehub WordPress Theme Pricing Plans
Rehub Theme Price costs $59 for a Regular License. In you can use this theme for only 1 website.
This theme author provides you support for 6 months, but if you wanna renew it you can simply extend your support for $17.6 for the next 12 months.
Rehub Theme Discount Code
As normal Rehub theme price is $59 but sometimes like in any festive sale or any special sale it offers a discount which can be different every time.
While you purchase any theme on ThemeForest, there is no option of entering any coupons. So you don't need to search for any Rehub Theme Discount Code.
Whenever it will offer any discount or special deal during Black Friday or Any Event times it offers a discount, its regular price is $59.
Should I Choose This Theme?
Conclusion: Rehub Theme Review
After the Rehub Review, we found it is really a miracle for internet marketers to sell anything, If you're looking for a WordPress theme that should be secure, fast, and made for conversion theme for your affiliate site or eStore then you can select Rehub theme.
On the other hand, this theme has lots of shortcodes which can make you confused and its theme panel still has space for improving its layout. In this Rehub theme review, we included its price, most useful features, and how you can use this for making a passive income.
This theme has lots of features for the directory, coupon, eCommerce, and shop website. You can get this theme from the ThemeForest marketplace for $59 with a 1 site regular license. due to its features and functionality, it is really a valuable product.
Rehub Theme Alternatives
There Are Lots of Rehub Theme Alternatives Available in the market, so here we are sharing some top alternatives of Rehub.
| | |
| --- | --- |
| Category | WordPress Theme |
| Starting Price | $59 |
| Key Features | Frond End theme, WooCommerce Optimized, |
| Verdict | Best Theme for Create an eStore, Blog, and Directory. |